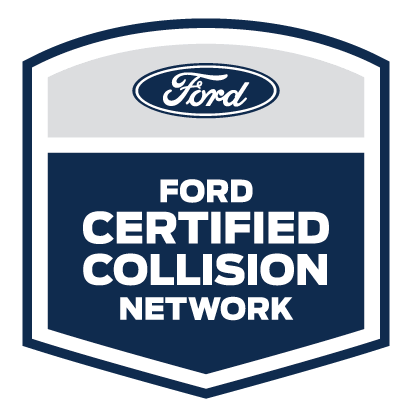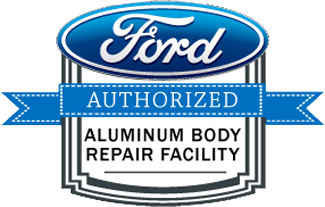 Ford Auto Body Repair in Newton, MA.
Specialized Ford Aluminum Repair Services
The new 2015 Ford Aluminum F-series trucks have better fuel economy and are quicker than their steel predecessors, plus they haul more and weigh less. If your Ford aluminum vehicle is in a collision, however, it's very important to take it to a certified Ford aluminum repair shop like Dewire Brother's Auto Body. That's because these vehicles require specialized training and tools to be restored back to their pre-collision state.
Our technicians have been trained in structural lightweight aluminum repair, which is very different than repairing and welding steel. There are distinctions between steel impacts and aluminum impacts that can only be learned and understood through a rigorous Ford training program. Dewire Brother's has earned a spot in Ford's Certified Collision Repair Network, and we are proud to say that we can capably repair your Ford F-150.
We use only Ford Original Equipment collision replacement parts. These restore your Ford F-150 to factory condition, meet the requirements that Ford stipulates for structural integrity, protect your truck from corrosion, and help to withstand dents and dings. Using OEM parts on your Ford aluminum truck also helps to return your vehicle to its pre-accident state, decreases repair time, retains its resale value, and fully protects passengers in the case of another collision. Additionally, these parts meet every level of testing for your truck and are covered in your original manufacturer's warranty from the Ford Motor Company. Aftermarket parts sold by other dealers or auto body shops could void your new vehicle warranty.
Dewire Brother's is different than every other auto body repair shop because we've invested in both our technicians and our equipment to ensure that your Ford aluminum F-150 (and any other aluminum vehicles being designed) will be returned to the road in optimal condition. We use only high-end factory approved equipment, and technicians who have been trained to repair aluminum vehicles.
You choose your Ford for its safety and reliability. Be sure to choose an auto body shop that will return your vehicle to its original state so that you'll get what you need. Dewire Brother's Auto Body has met all factory-certified Ford training, construction, and engineering standards so that we can restore your Ford aluminum truck.