Skip the repair shop
OUR MECHANICS MAKE HOUSE CALLS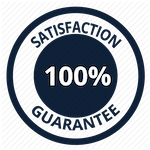 100% Satisfaction Guarantee
We're so certain you'll be satisfied with our services that we guarantee 100% of our work for as long as you own your vehicle.

Certified Auto Body Repair Shop Newton MA
Family Owned
We are a family business and Dewire Brother's believes that our customer needs to be treated as family. When you have an accident make sure and choose the collision center with the proven experience necessary to repair your vehicle properly.
Certified Repairs
Choosing a certified collision repair facility assures that the repair shop is adhering to the strict standards set in place by each manufacturer, and that they will perform safe, complete and quality repairs. Dewire Bros is Certified.
Full Collision Services
Dewire Bros Auto Body is a full service collision facility. Collision Repair on all makes and models, frame and uni­body repair and replacement, replace­ment of sus­pen­sion components, glass replacement, refin­ish dupli­ca­tion of OEM finishes, and more.
We're Green
We're all concerned about the environment and here at Dewire Bros we've switched to a Standox Waterborne Paint System and have made a major investment in the finest painting system available.
Estimate
A detailed checklist is used to analyze the damage to your vehicle, while a close, personal inspection is conducted. Using this information, we provide you with a comprehensive report of apparent damage. This damage appraisal provides us with a blueprint that will allow us to return your vehicle to its original condition. Our estimators have years of experience working with insurance companies and will assist you in any way possible.
Warranties
We guarantee all workmanship performed by our company. We certify that the structural restoration of your vehicle was based upon vehicle manufacturer's specifications. This limited warranty covers the parts and materials used in the repair, as well as the labor required to complete the process. We use only the finest products, techniques and craftsmanship to complete the job to your satisfaction.