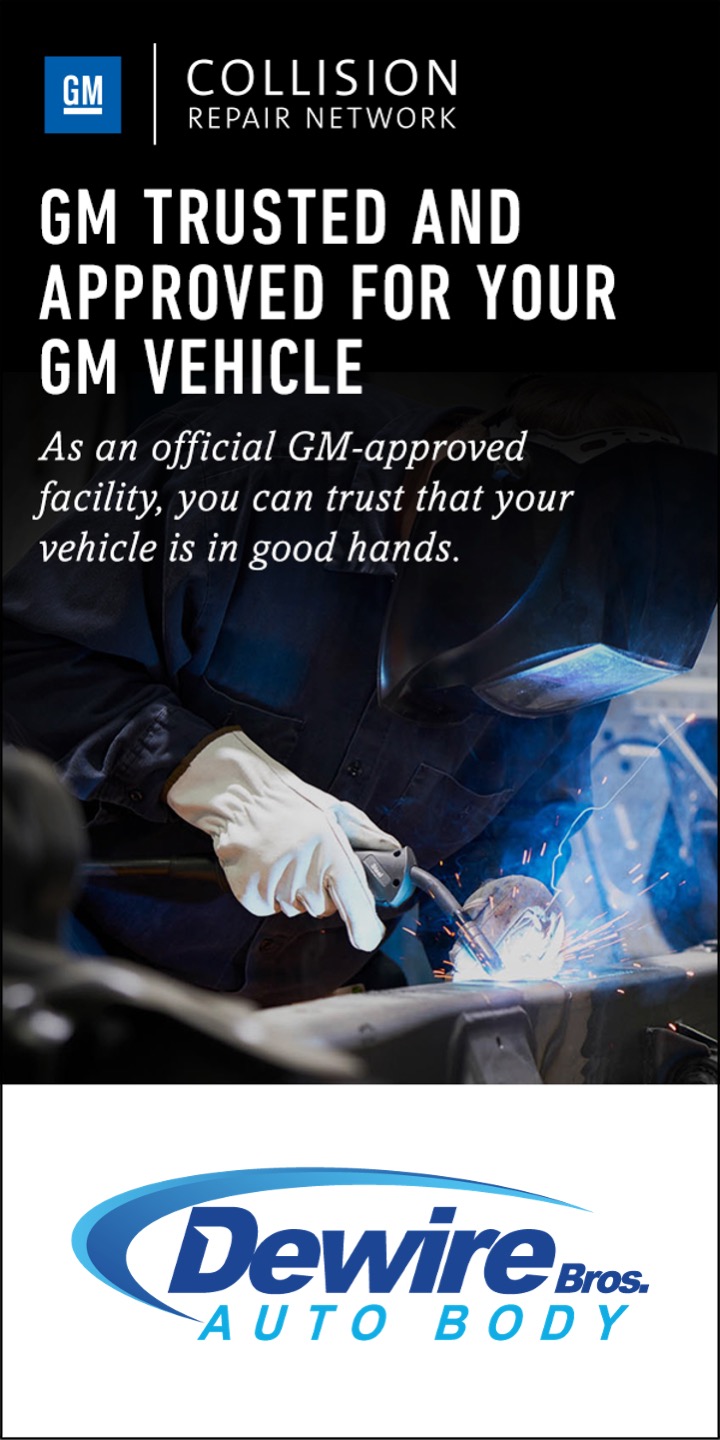 GM Auto Body Repair in Newton, MA. 
Customers look for peace of mind when it's time to repair their General Motors vehicles. And now, you can relax knowing that Dewire Brother's Auto Body has partnered with the strength of General Motors by becoming part of the GM Collision Repair Network. This program was developed to provide tools and information that help promote proper, safe repairs of GM vehicles.
The program incorporates performance measurements on pre- and post-repair scans, usage of OEM repair procedures, completion of recalibrations and quality-control checks.
The GM Collision Repair Network is designed to provide tools to assist in the delivery of a positive experience for those GM vehicle owners who require collision repair services. All participating facilities adhere to these core program values:
Powerful Support for Repairs
Gain access to the tools and information that help promote proper, safe repairs for your customers.
Ethical Business Practices
Conduct business in all interactions with customers, suppliers, employees, and the community in which we operate with integrity.
Exceptional Customer Care
Deliver the best possible customer experience with an objective of a delighted vehicle owner. Guide customers through the repair process with honesty and transparency.